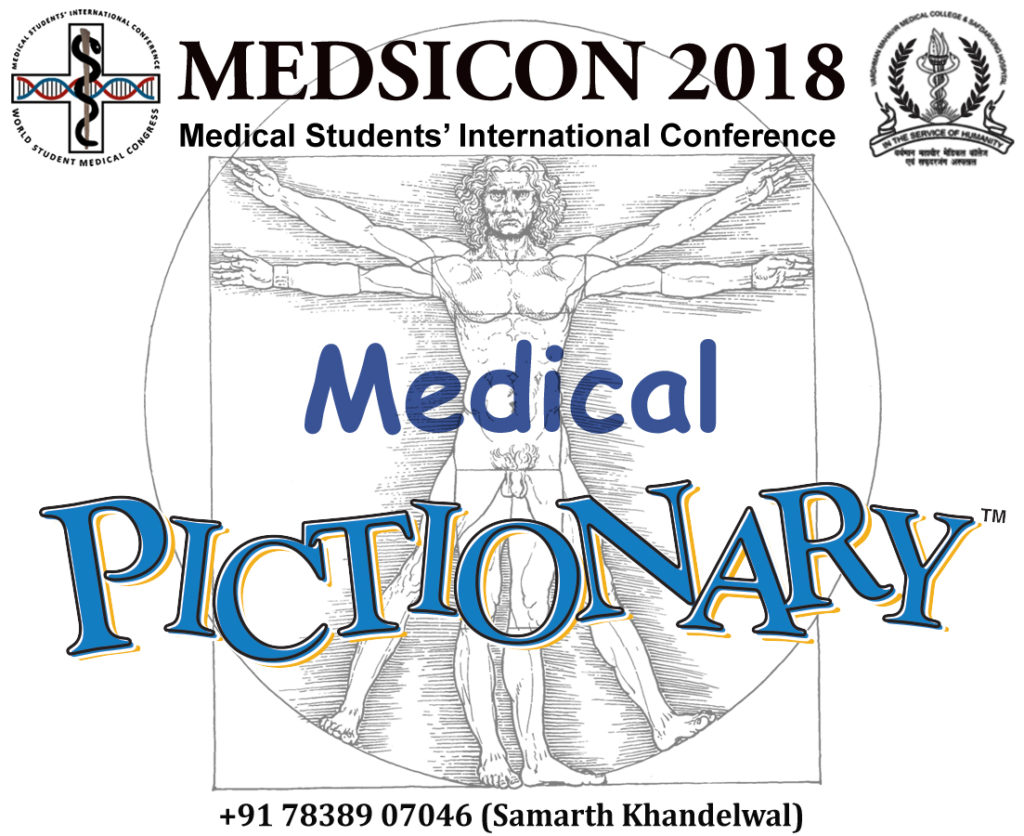 Had sleepless nights studying for a test the next day ??
Had sleepless nights playing pictionary with friends??
Well how about combining them.
MEDSICON 18 brings you MEDICAL PICTIONARY .
If you were proud of those H/E diagrams (which never fetched you marks ) here is your opportunity to showcase your skills in this fun event.