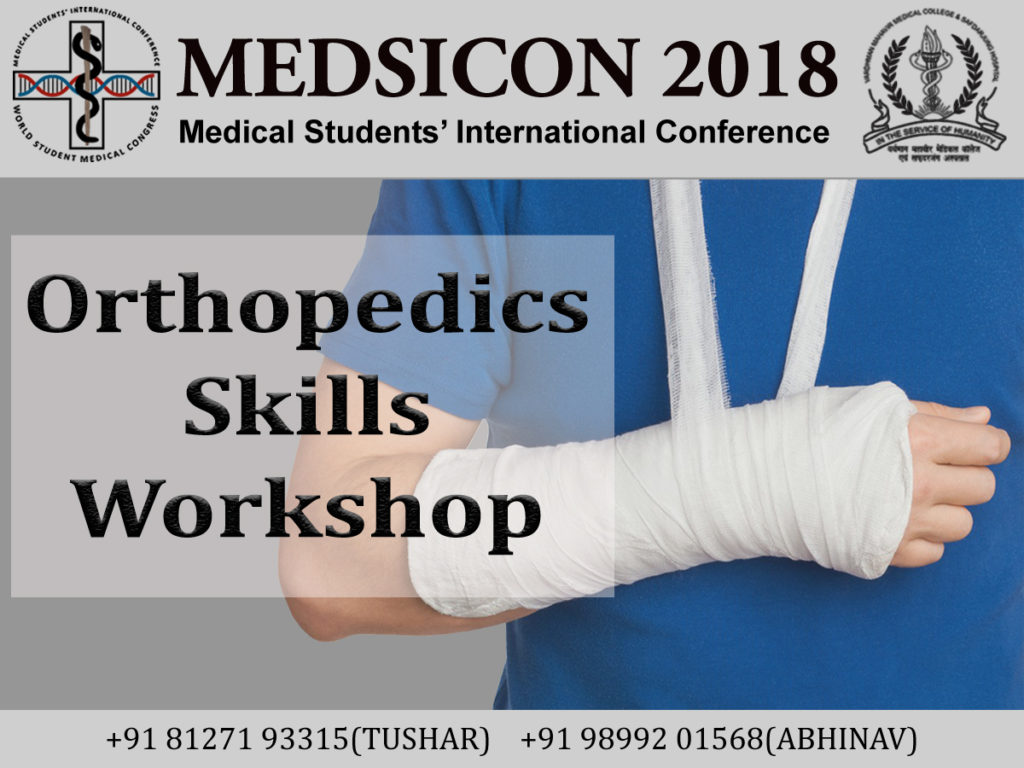 The orthopedics skills workshop aims to introduce and kindle an interest among the recent forayers in this world of medicine to the art of mending bones
With the nationwide renowned and distinguished orthopedic staff of Safdarjung hospital teaching the science of bone repair and healing, the participators in this conference will be amazed at how easy and fun these miracle menders make the branch of orthopedics seem.
The participators will be given hands on experience on the topics mentioned:
The most basic skill of all – the application of plaster (slab and cast)
The earliest method of saving a patient from dire complications like fat embolism – splint application (Thomas and Cramer wire), with a demonstration on Bohler Braun splint
Now comes the part you had been waiting for. How to fix a broken bone? – Fixation of a bone (both internal and external) using screws, nails, plates and bone saws would be taught. What more could you ask for!
Finally you would be taught the common types of fractures and how to read X-rays pertaining to the same.