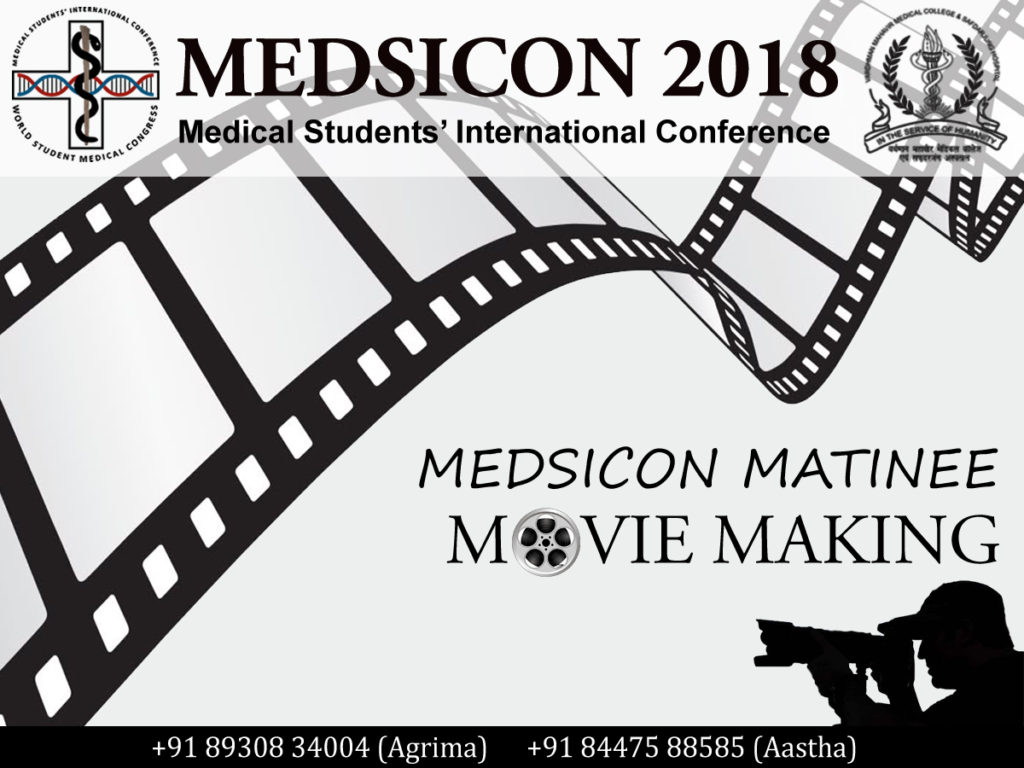 Medsicon Matinee
To all the people in white coats having the passion for direction and production, this is the set stage for you all!
Come showcase your talents here in the first-ever movie making competition!!
No Oscars, no filmfares, just a stage which can alter the mind of the audiences in 3…2…1.!
 Rules-
Send us a short entry (2 mins) – which will be analysed by a panel of judges.
The top 10 entries will be short listed to present the complete movie during the conference
Max. participants in a team: 5 members
Duration of film: 10 minutes. (Including the credits)
Language used should be preferably Hindi or English or both. (No compulsions here)
Results of the judges will be final and binding.
Themes-
Medical Mind and it's Bugs and Drugs – Prevalence of Substance Abuse in Medical Students
Burnout and Depression – Doctors struggling with their Mental Health
Safety of the Life-Saver – Violence against Doctors, and associated Psychological Trauma
Hobbies and Medical College – The Incomplete Romance
Last date for submission of entry : April 20th, 1500 IST
Contact –
Samarth Khandelwal – +91 78389 07046
or email us at medsicon2018@gmail.com