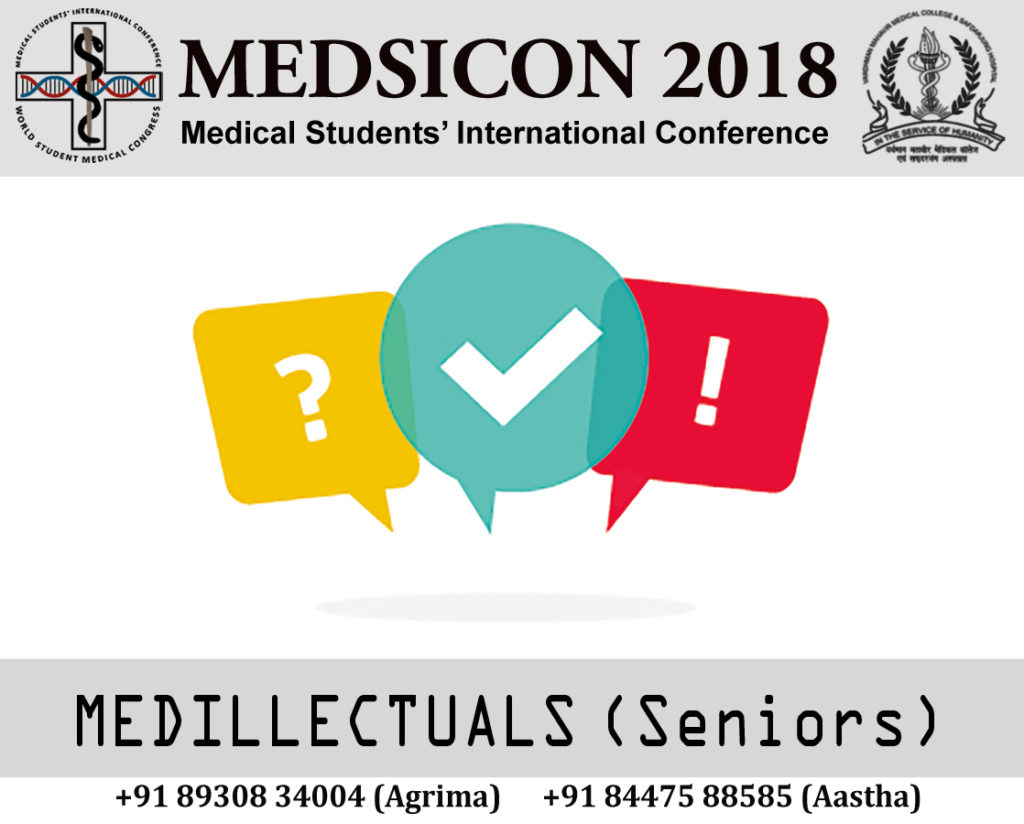 Ever heard of people saying, "You are so intelligent? Or
How do you know so much?"  If no then its time to showcase your talent to everyone at MEDSICON quiz.
Let your knowledge pour out of those 4 walls.
We,at MEDSICON 2018 are pleased to invite you to our intercollegiate medical quiz on all medical subjects and trivia.
RULES
The quiz will be held in 2 rounds,

First round is written preliminary elimination,in which only five teams will be selected out of all participating teams.
Second round is final round (maximum of 2 teams will be selected from same college for the final round.)

Each team will have  3 members studying in MBBS can be from 1st year to interns.
Any number of teams from a college can participate.
The decision of judges shall be final and binding. Prizes will be announced later.