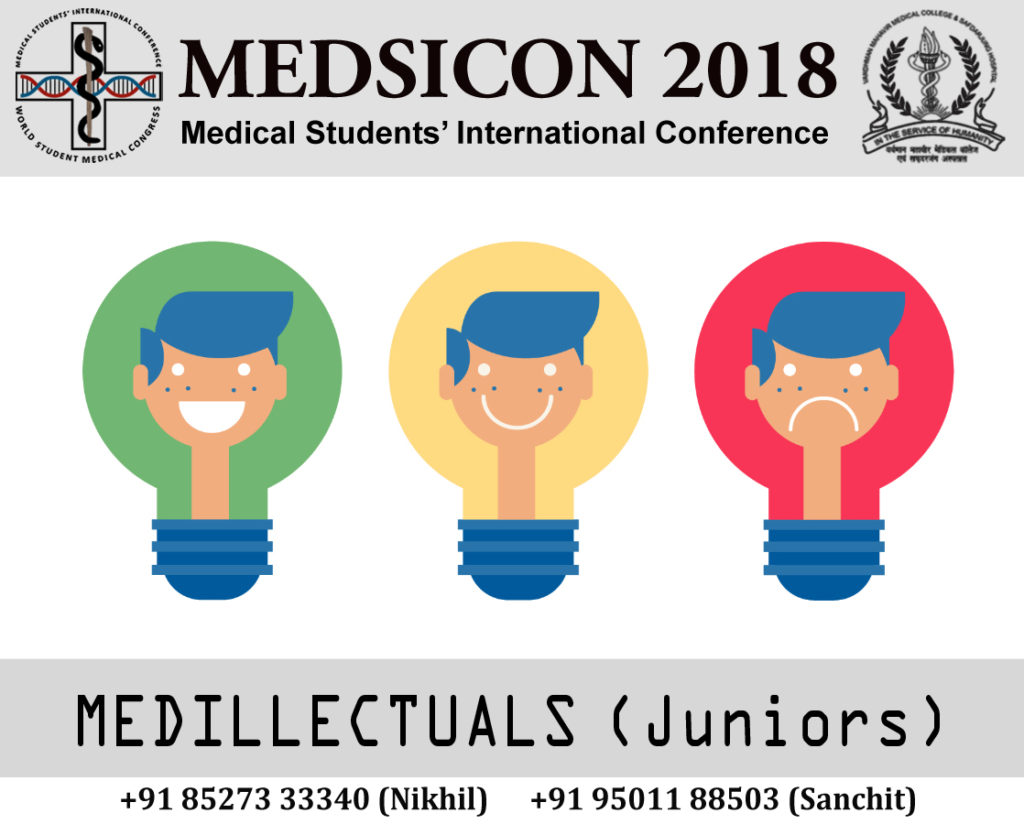 " Got bored of Gray's Robbin's Guyton ,then we are back with MEDSICON 2018 to break the boredom with some interesting questions in our quiz"
We at MEDSICON 2018 are glad to invite you to evince your scholastic skills and clinical knowledge at our quiz. It will be an opportunity for undergraduate medical students from various colleges to interact, compete and share their knowledge with each other.
RULES:  
Quiz will be held in two rounds:

First(preliminary round) :It is a written round, held off stage. In this round teams will be scored and only six top scoring teams will get into second round.
Second(final round) :It will be held on stage in which six competing teams would compete with each other.

The teams competing can have 2-4 members studying in 1stand 2ndyear mbbs (3rd years can also come if they want to).
The decision of quiz masters shall be final and binding. Prizes will be announced later.