"This world is a comedy to those who think, a tragedy to those who feel."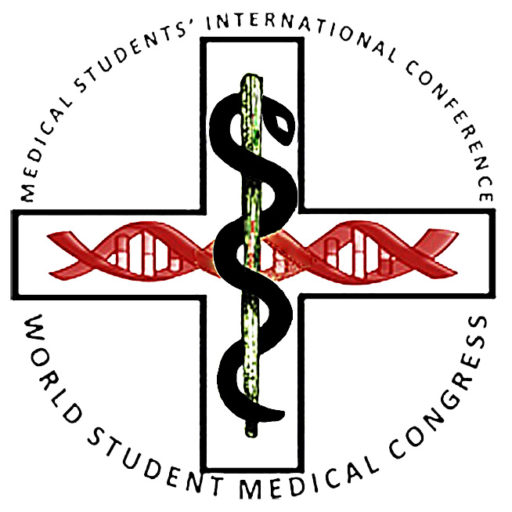 A saga began back in 2011, when medicine amalgamated with Innovation and expression to give birth to a beautiful mosaic of what can only be described as the one of the
finest medical conventions in the country.
Designed for both undergraduates and post graduates, MEDSICON provides a unique opportunity for students to further their knowledge beyond the textbook, and share their newest ideas with their colleagues while learning new skills from the best.
It is with immense pride and joy that we bring to you MEDSICON 2017 for it's fifth edition under the guidance of Dr Chitamani.
DR.CHINTAMANI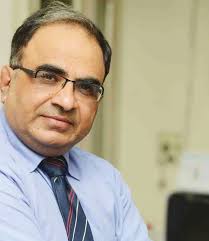 [MS, FRCS(Ed), FRCS (Ire), FRCS (Glas), FACS, FICS (Surg), FICS (Onco), FMSA] SENIOR SURGEON, VARDHMAN MAHAVIR MEDICAL COLLEGE SAFDARJUNG HOSPITAL, NEW DELHI.
Dr.Chintamani is a well-known and eminent teacher and examiner in the field of surgery. He is a fellow from most of the Royal Colleges and the American and International College of Surgeons. His "master classes" in surgery are very popular all across the globe and cover a wide-ranging aspects of examinations in surgery. He has published more than 100 scientific papers in various national and international journals, and has published more than 10 books in surgical oncology and surgery. He has conducted various randomized controlled trials in the field of surgical oncology that are registered with the IRCTN.
His main interest is in the field of surgical oncology and surgical academics. He has delivered numerous orations and keynote addresses at various international scientific meets, and is a sought-after and well-followed orator in most conferences. He is the chief editor of Indian Journal of Surgery, the mouthpiece of the Association of Surgeons of India. He is a well-known teacher at a premier institute Vardhman Mahavir Medical College and Safdarjung Hospital, New Delhi.
EVENTS
MEDSICON strives for excellence in the everlasting pursuit of knowledge. Come join us in a host of exciting events starting 25th February:
RESEARCH PRESENTATIONS
"Thinkers, dead a thousand years, are alive as their teachings and books today as when they walked the Earth."
Take a small step to immortality with us at MEDSICON, and bring your best to the fore in the Research presentations. We are delighted to bring before you the following events:
1. Clinical Photo Essay
A picture speaks a thousand words. Present photographs of rare medical conditions, rare patients, ingenious treatment, or are emotionally stirring clicked during actual ward rounds, OPD postings or during surgery. Get snapping today!
2. Scientific Poster Presentation
The Poster Presentation, aims to bring research to the forefront and underlining the importance of research work in the field of medicine by providing an opportunity to present research studies before a panel of esteemed professionals.
WORKSHOPS


"Knowledge becomes wisdom only after it has been put to practical use." Immerse your hands into medicine, and learn the nuances of surgery, clinics and life-saving alongside the best
1. Basic Surgical Skills
There are a few things more exciting in medicine than the art of surgery. The scalpel is truly the paintbrush of the doctor. Bring all your Grey's anatomy dreams to life Under the tutelage of the highly reputed Dr.Chintamani himself! MEDSICON brings to you a one-of-its-kind workshop designed to provide delegates to get their hands down and dirty (figuratively, ofcourse!) and practice vital and fundamental surgical techniques in a controlled workshop environment.
Delegates would get a complete hands on experience on the basic suturing techniques, opening of the abdomen, laparoscopic invasion and the most promising delegate will be rewarded.
2. Basic Clinical Skills
Under the supervision of esteemed Dr. Harish Chellani, this is a hands-on clinical exercise designed to strengthen a medical student's basic clinical skills. Automated dummies will be used to mimic live clinical situations and to provide delegates training in: 
1. Lumbar puncture
2. Central line insertion 
3. Bag & mask ventilation
4. Intubation
5.Intraosseous acces
3. Paper Presentation Review
Sponsored by the Students' Scientific Committee of Vardhman Mahavir Medical College, this is a free-for-all event aimed at perfecting the art of scientific paper writing through discussion, criticism and sharing of ideas.
This workshop aims to give impetus, incentive and encouragement to young scholars and researchers.
LITERARY EVENTS
For those who revel in having rational discourse, whose opinions stem from logic, facts and a genuine love for oration and have an unquenchable thirst for knowledge, MEDSICON brings to you three literary events:
1. JAM- Just a Minute Competition.
No Hesitation, no deviation, Sheer Elation!
Unveil your long suppressed chatterbox to a rousing array of topics which might leave you scratching your head in despair or rolling on the floor with laughter. Silence doesn't get you the gold here!
2. Abhivyakti, the International Debate Competition-
Believe in a cause? Stand up for it and ignite the minds of all those who listen in this fierce war of words! Bring your best oratory skills to the fore and don't forget to have your shiniest armor ready to deflect the barrage of questions aimed at you

3. Medical Quiz
If you lie buried in the depths of Medicine, if you believe the Crown of Clinical Knowledge should rest upon your head, if you regard the Castle of Healing as a playground for your grey cells, then arise, awaken and claim the Throne of Intellectuals.
PARTICIPATION
We started as a seedling and have now blossomed into a beautiful, ever-flourishing forest of knowledge, excitement, learning and fun
Last MEDSICON, we had the participation of 10 countries.  This year, re-discover your love for Medicine like never before, at a bigger, better MEDSICON. We'll be waiting!