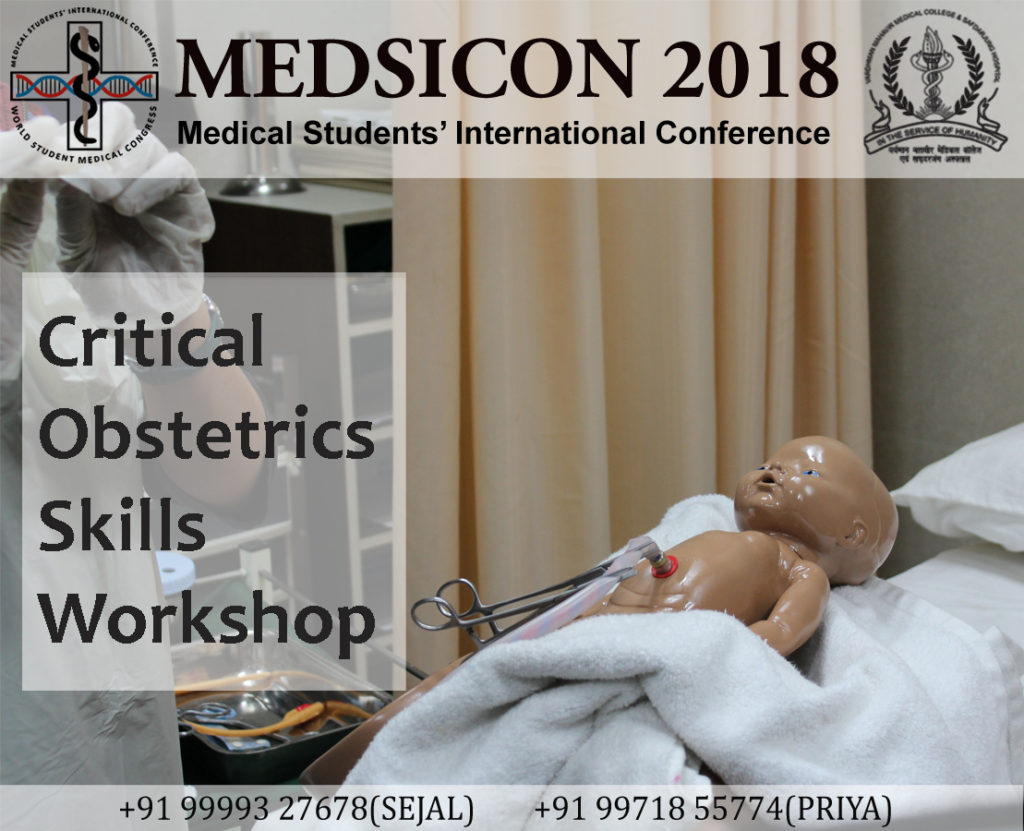 "Motherly love or the love of a woman is an element that cannot be drilled into anyone and cannot be excavated from any soul "
A woman's body goes through sacrifices that her family is usually clueless about!
Gynaecology and obstetrics can influence the complete being of a woman, different stages of reproduction and its disorders.
Hence every medical student must possess the basic knowledge the two.
For this very purpose, we as organisers of Medsicon 2018, are proud to present a highly sought after and appreciated one of a kind, CRITICAL OBSTETRIC SKILLS WORKSHOP.
This is organised by one the largest departments in Safdarjung Hospital, the Obstetrics and Gynaecology Department, where more than 26000 deliveries, 300 major and 2500 minor surgeries are performed annually.
The workshop mainly focusses on emergency obstetric skills that every undergraduate medical student must possess.
The main aim of the workshop is to know the application of theoretical knowledge in clinical and emergency situations.
It will begin with the lectures from our expert and experienced faculty which will be followed by video demonstrations along with hands on practice including:
Management of PPH
Eclampsia
CPR in a pregnant woman etc.
The demonstrations will be held in the state-of-the-art Daksh Skill Lab at Safdarjung Hospital which provides humanised models for the hands-on practice.
We invite medical undergraduates to join us, and continue this process of learning and sharing their research as well as their ideas and thoughts as a community.
For details contact:
Priya Lal: +91 99718 55774
Sejal : +91 99993 27678
Apoorva Agrawal: +91 95600 47848
or email us at medsicon2018@gmail.com