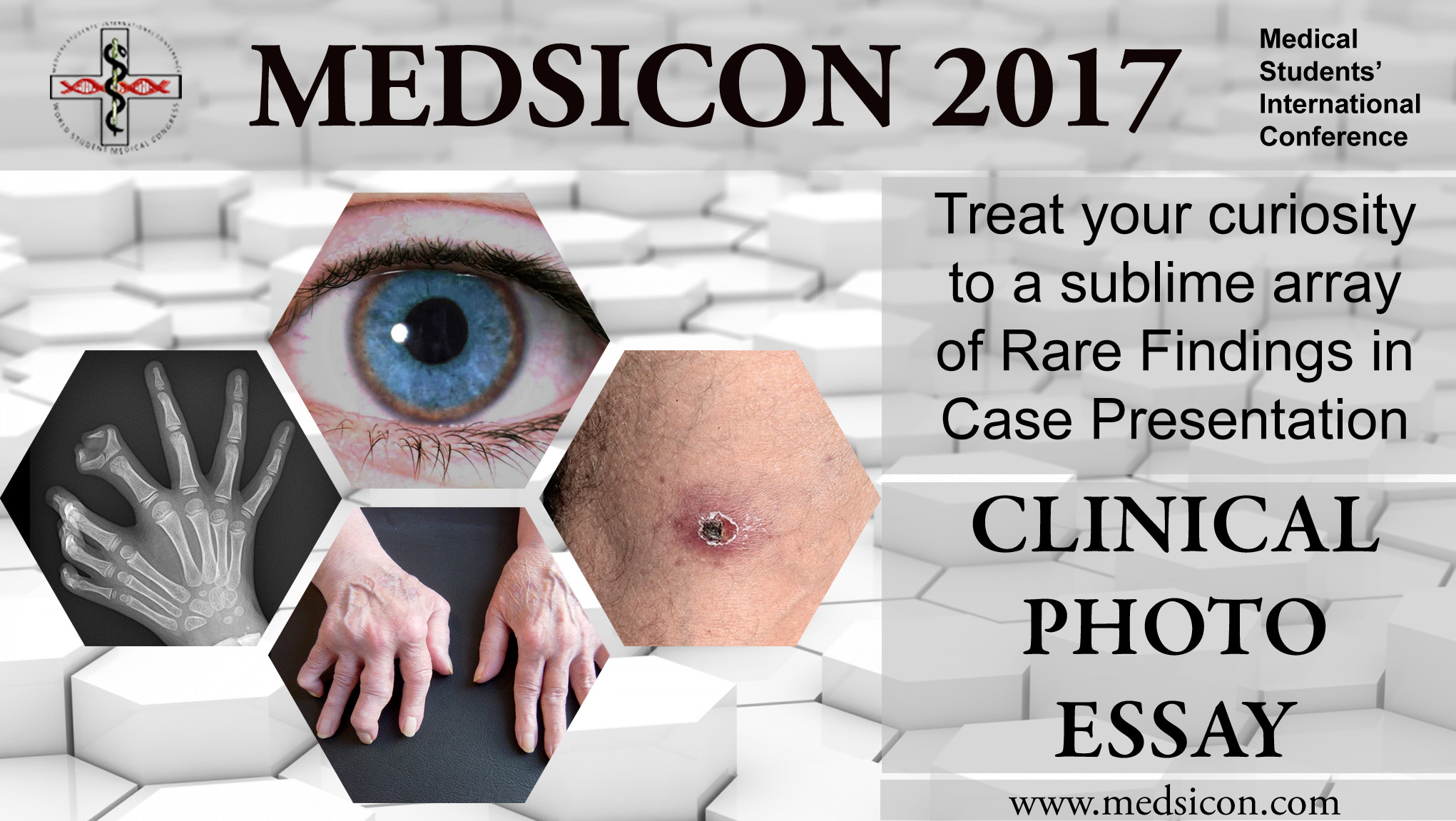 "The whole point of taking pictures is so that you don't have to explain things with words"
VMMC & Safdarjung Hospital invites all the medical students to MEDSICON 2017 Clinical Photo Essay competition. Send us photographs clicked by you in the premises of your own institution during actual ward rounds or OPD postings which demonstrates either rare conditions, rare patients, ingenious treatments or are emotionally stirring.
Guidelines for online abstract submission
All participants are required to submit a short abstract (within 150 words) of their work to help our team short list the participants. Abstract can include multiple pictures of the same case and a short description of your case.
The ideal Clinical Photo provides visual information that will be useful to other clinicians.
Clinical Pictures should be interesting, educational, and respectful of the patient.
Use no more than 150 words, with no references. The text should include a brief patient history and MUST put the image in context, explaining what the image shows and why it is of interest to the general reader.
Format: .pdf extension files with 5 as the maximum number of photos besides the descriptive text.
After assessment of all the abstracts, our panel consisting of eminent clinicians will select participants who will be allowed to present their clinical picture in front of our Jury.
Rules for the final Presentation–
Format: The participants will use .ppt/.pdf files to present their Photos.
Content: Besides the pictures, no other text except suitable titles and labels should be used in presentation as the whole idea behind this competition is to orally present clinical cases using illustrations.
Time limit: 3 Minutes.
Only one participant will be allowed to present in front of the jury and will be accredited for his effort.
DISCLAIMER:
Plagiarism will be strongly frowned upon. Any case of it will be suspended immediately.
Decisions of the jury and organising committee are final
Organizing committee reserves the right to amend the above guidelines
Deadline for Abstract Submission is February 20, 2017
For further details:
Contact
Ishaan Siwach – 9971569062
Snimarjot Kaur – 8750866585
or email us : medsiconacademics@gmail.com